Luxiona Group Website.
Formed by the brands Troll, Metalarte and Sagelux, Luxiona is a group specialized in the design, development and manufacture of lighting solutions for all types of segments. Headquartered in Barcelona, Luxiona Group has presence in France, Italy, Poland, Germany, Mexico, Peru, Chile and China, besides having production plants in Europe and South America.
At Mortensen we were commissioned to design and develop the group's new website, matching the company's new positioning and expansion strategy.
2021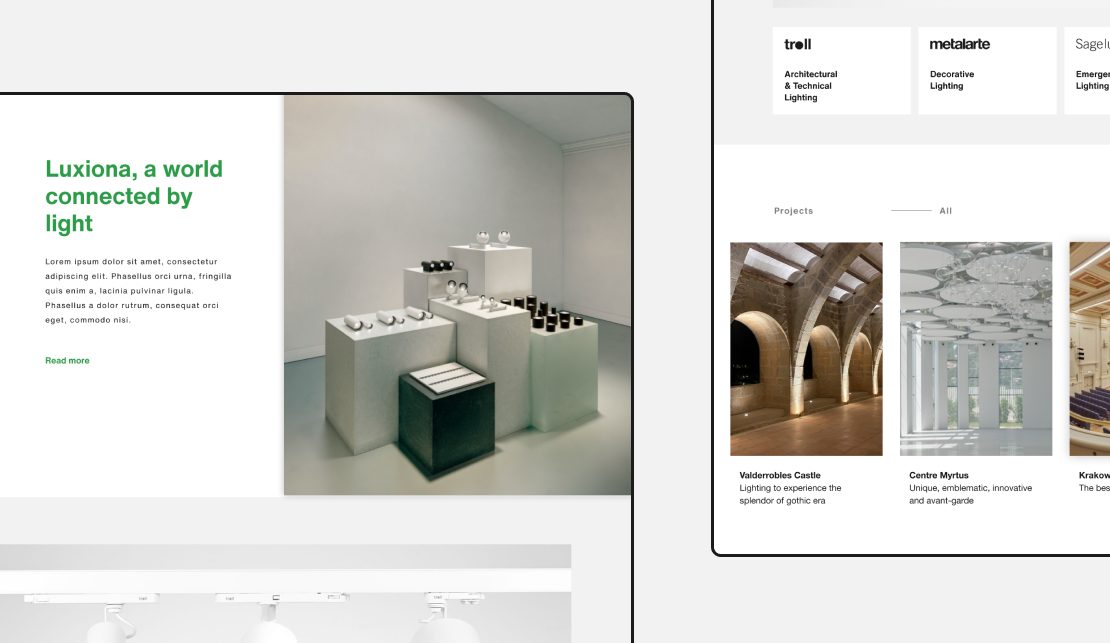 Simpler design, improved experience.
Products and light become the protagonists of the new website.
With this premise, we removed everything that was not essential. Less is more.
The use of typography and white space as the interface, together with large quality images, contribute to generate an immersive experience with the product.
Catalog navigation, understood as a work tool, prioritizes the hierarchy of information and an agile and effective navigation system between families and products.
Light that cares, also on the web.
As its tagline states, one of the company's goals is not only to create lighting solutions, but to do so taking in mind the uses of space, the user's well-being and energy efficiency.
The new website aims to continue this concept, incorporating a dark mode that adapts text and images to produce a lower visual impact on users accessing the website in low-light environments, and to reduce energy consumption by dimming the brightness of the screen.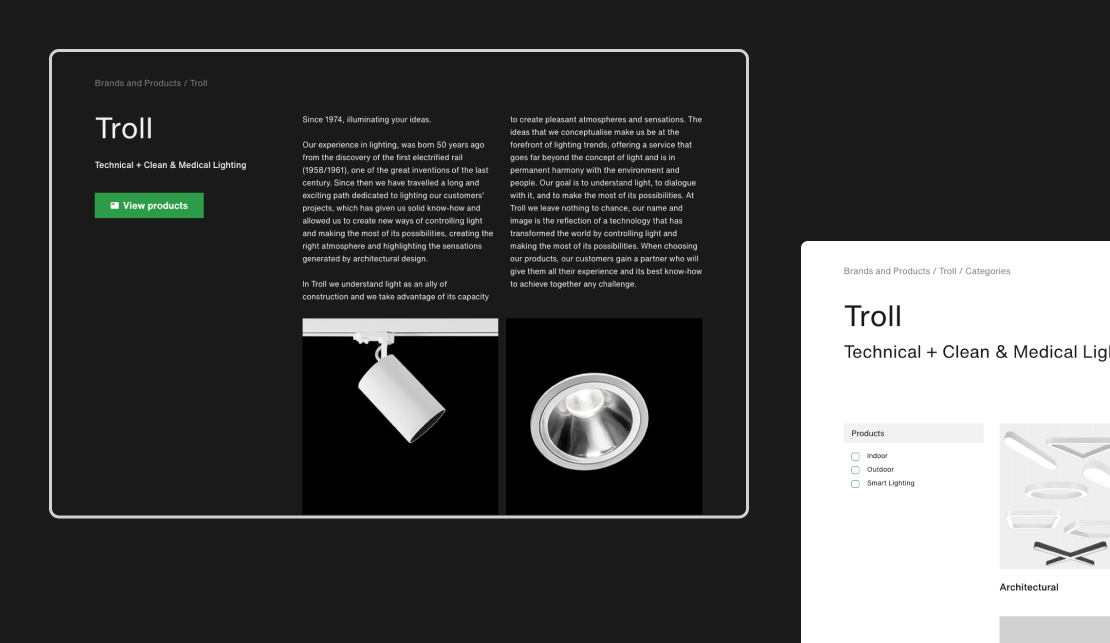 Product and reference catalog.
One of the hardest technical and design challenges in of the project was the catalog integration.
The Group manufactures hundreds of products from different families, with hundreds of variations and references that, in turn, need to display detailed information and downloadable technical files for architects, interior designers or builders.
To keep all this data up to date, a synchronization system was developed with the company's databases, which automatically uploads new references and unpublishes obsolete ones.
In addition, the entire generation of PDF data sheets was also automated.