Port of Barcelona
The Port of Barcelona is one of the main ports in Spain for maritime transport.
Mortensen has been in charge of three websites for the Port of Barcelona such as FORMAR, SAC (Customer Service) and CTA (Container Tracking Application). In the 3 sites we created a new visual image respecting the graphic line of the Port. Knowing that the new image could not clash with the main website of the Port, quite old, a modern and current design was achieved that preserved the original essence.
2019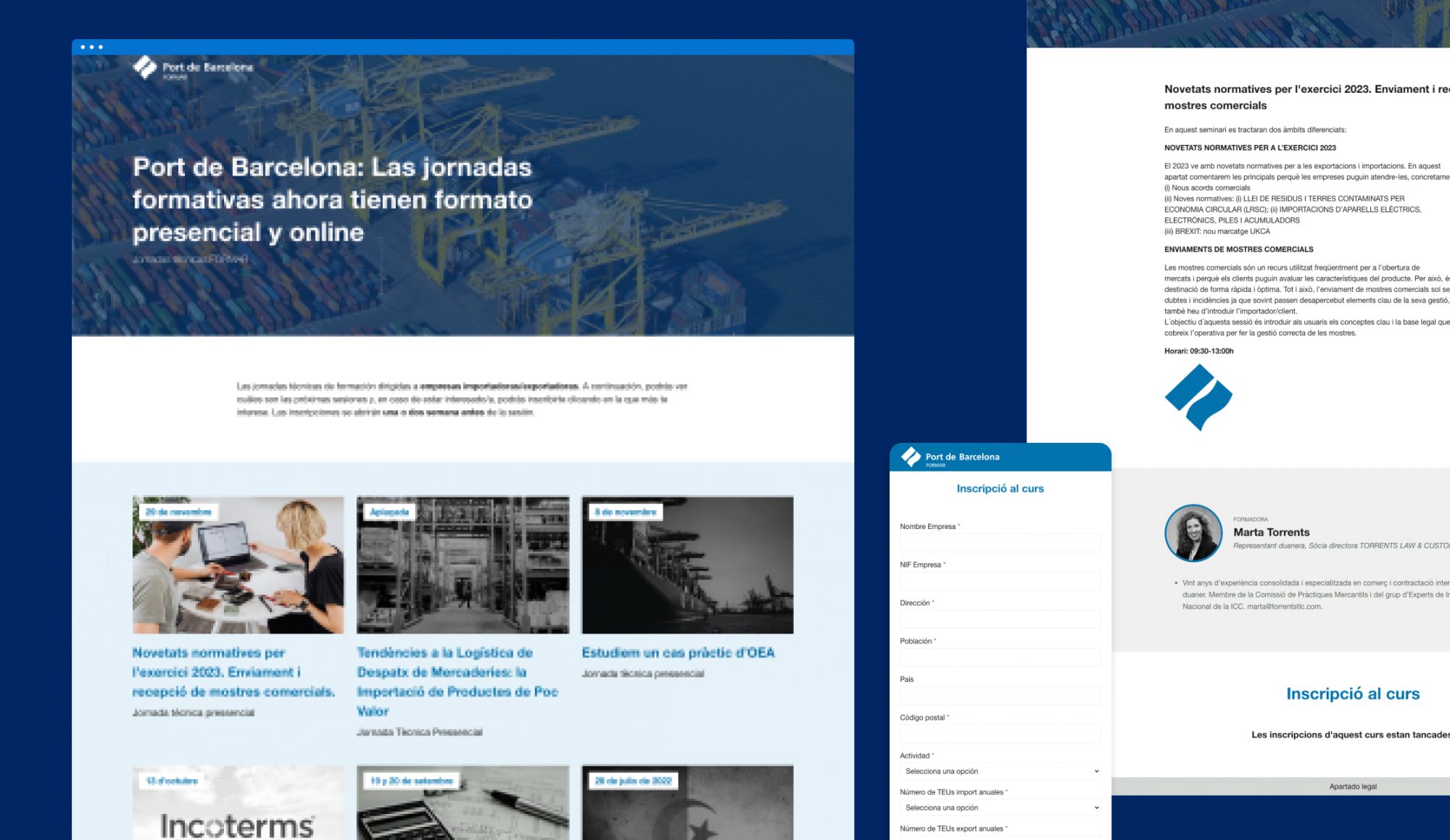 Formar. Port of Barcelona training sessions
The main goal of the Jornadas Formar website is to serve as a showcase for the professional training sessions offered by the Port of Barcelona to its professional clients.
For this reason, at Mortensen we created a system so that the Port of Barcelona team could be totally autonomous creating events and accepting or declining registrations. In addition, the system generates and sends automatic transactional confirmation emails and certificates of completed courses.
SAC. Port of Barcelona Customer Service
The Customer Service website works as a contact and communication hub between the Port of Barcelona and its customers, allowing them to obtain information and manage queries and claims regarding the passage of goods through the Port.
It consists of a news section, categorized frequently asked questions, different calls to action and access to the different areas of the Port, as well as contact and claim forms.
CTA. Container Tracking Application
The landing page of the container tracking system of the Port of Barcelona has a main objective of marketing and sales. It helps potential customers of the service to understand what it is, how it works while building knowledge and trust between them and the Port.